DFDS is northern Europe's largest integrated shipping and logistics company. In 2015 DFDS redefined their corporate branding strategy, and unified all of its subbrands under one name: DFDS.
Through close collaboration with DFDS' inhouse marketing department, HEAVY has helped DFDS revitalize their Corporate Visual Identity to accommodate the new corporate Brand Strategy. As a result HEAVY created a new Logo, Color Systems, Graphic Systems and introduced a new Visual Brand Hierachy based on the concept of simplification.
HEAVY continues to work with DFDS, as a trusted Brand Advisor, and assists with many different aspects of the Brand Experience: From Motion Graphics and Interior Decorations to External Communication and On-Board Experiences.
The Maltese Cross
We refined DFDS' iconic symbol by simplifying the Maltese Cross and by visually aligning the expression with the rest of the logo.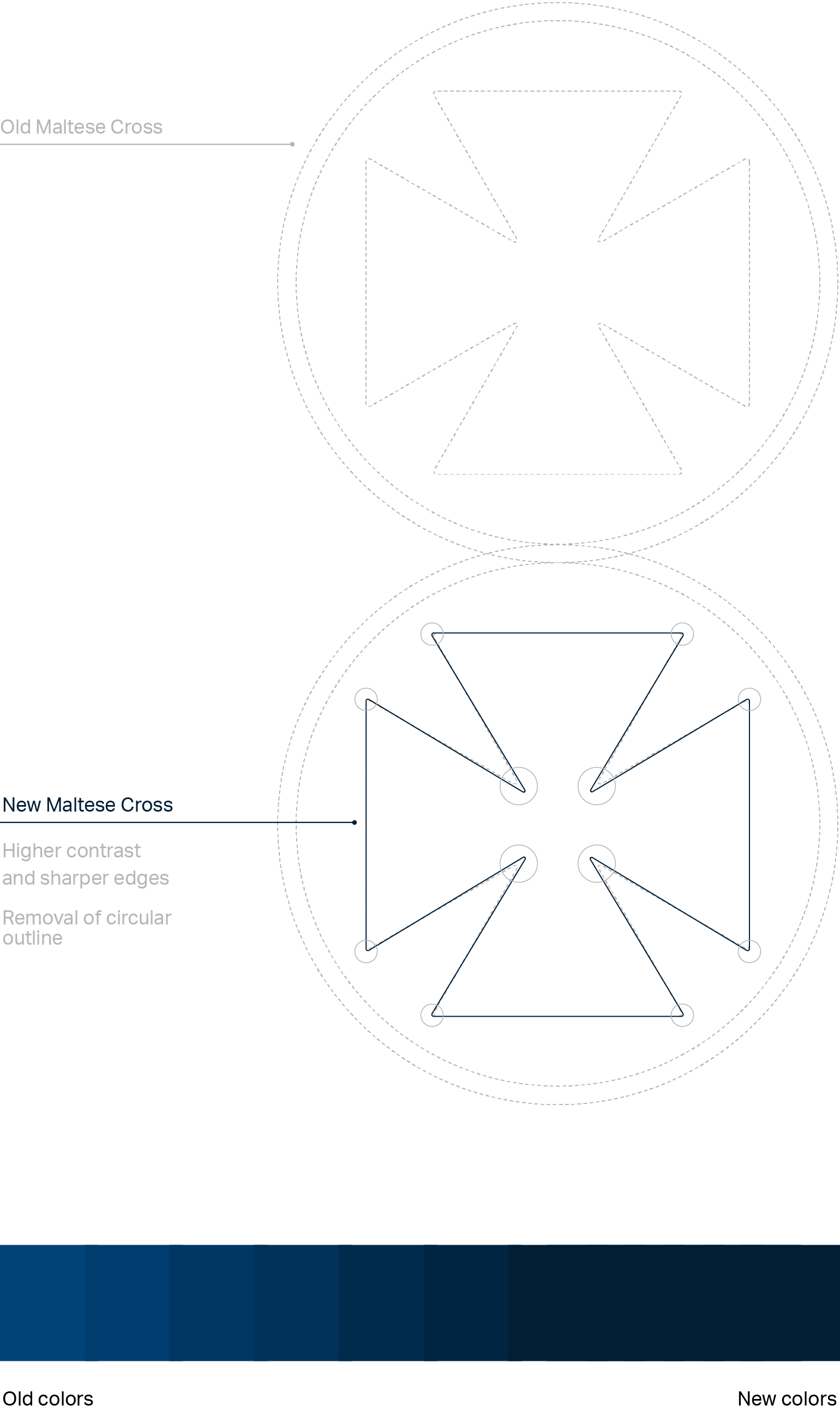 Simplified logo and system
HEAVY incorporated DFDS' bespoke brand typeface as part of the wordmark. The rounded corners of the rhombus and new Maltese Cross are balanced to visually resemble the corners used in the typeface.
The new simplified design system offers DFDS a strong yet flexible visual language that can work across various media.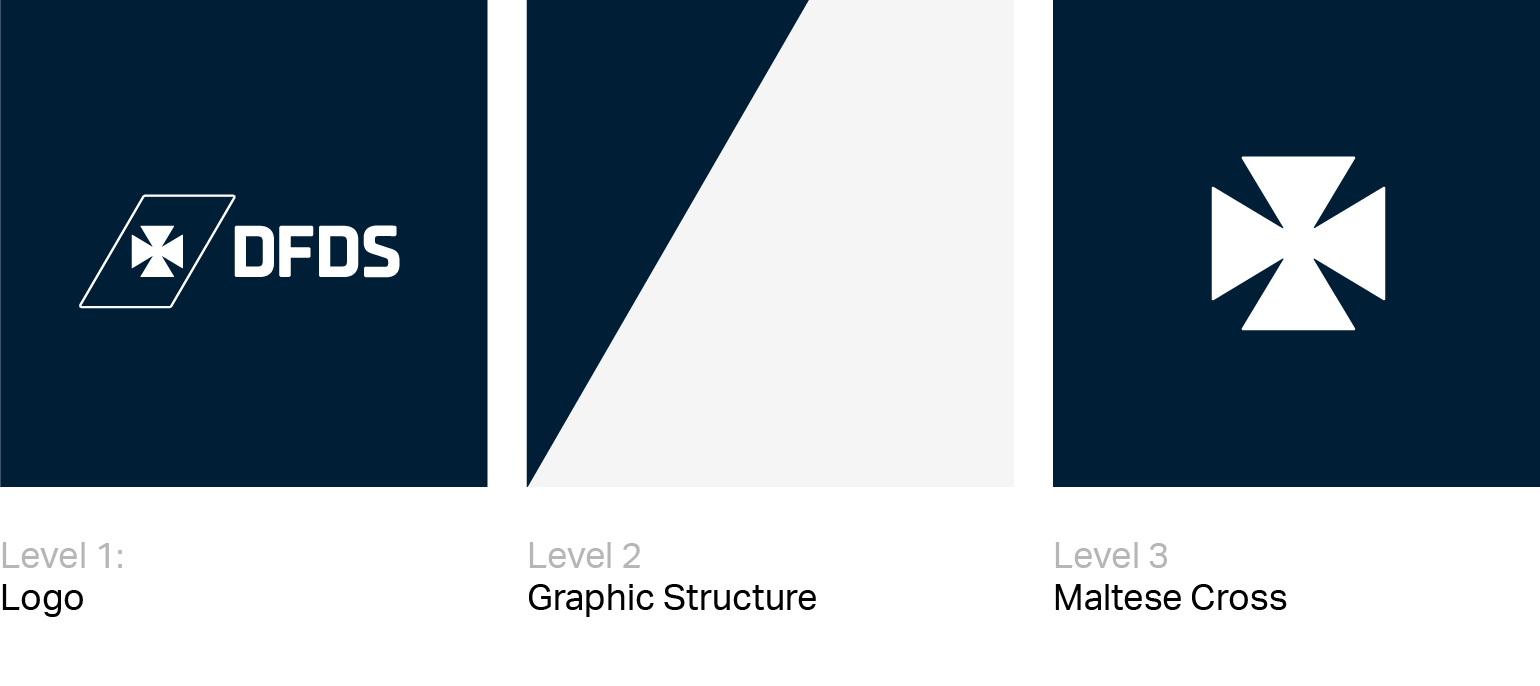 One brand strategy
Together with DFDS we united the organisation's various subbrands in order to achieve a simpler and stronger brand experience for it's customers and stakeholders.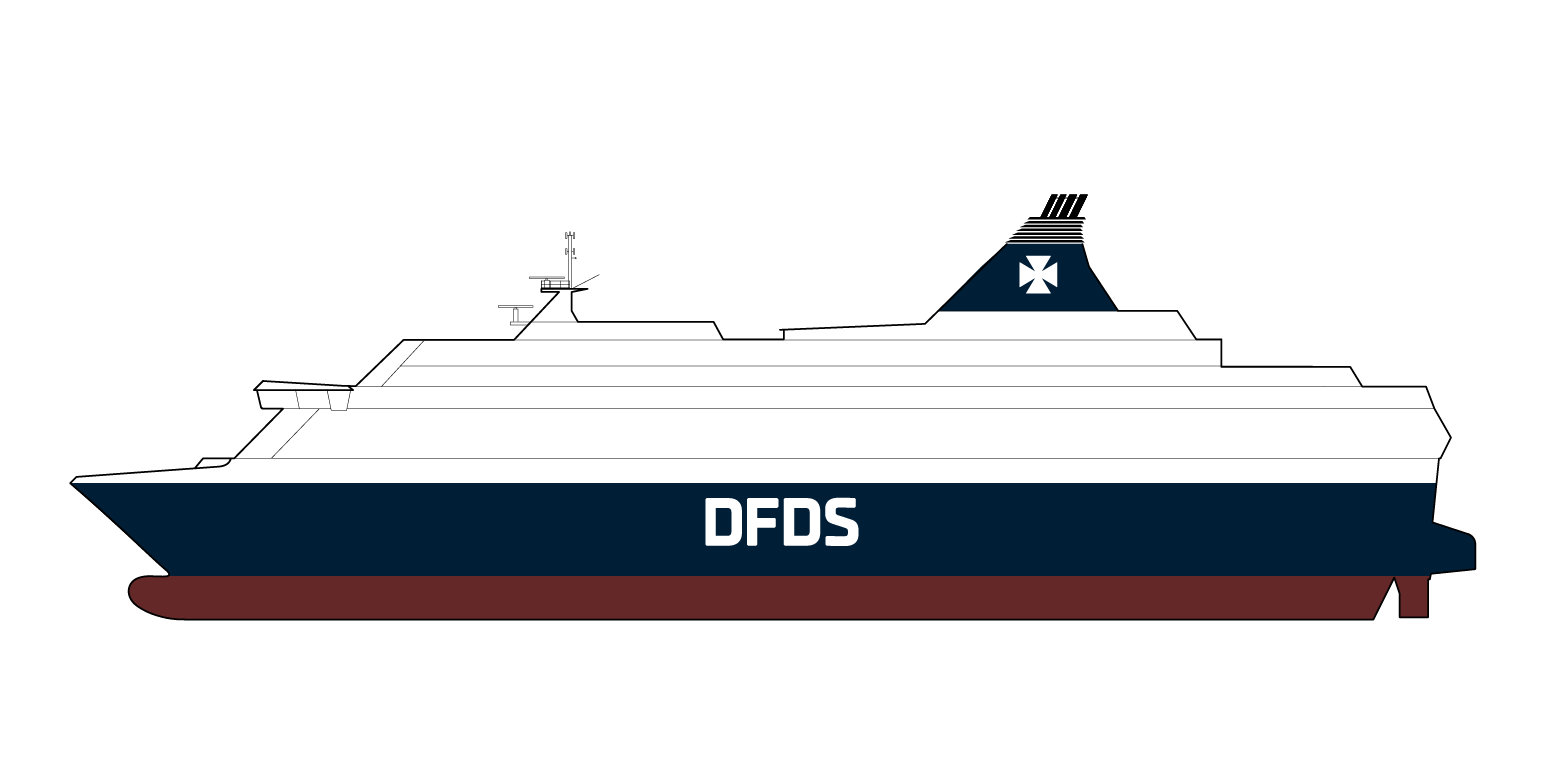 Save
What we did

Corporate Visual Identity

Brand Hierarchy

Brand Application

Merchandising

Brand Assets

Brand Identity Guidelines

Visual Identity Redesign