Brand Identity
We partnered with the Textile Museum in Herning to shape the visual identity and exhibition graphics for their new permanent exhibition, MADE IN MIDTJYLLAND.
Challenge
The exhibition aimed to tell the story of the textile industry's influence in shaping the region during the 1950s. The museum needed an identity that did justice to both the industry's legacy and the cultural heritage.
Solution
We leaned into woven lines and typography to design an identity that mimic the textures of thread and fabric. We chose industrial materials, like steel plates, to resonate with the industrial themes. The graphics were layered and laser-cut, enriching the visual language with depth.
Impact
​After the opening of the new permanent exhibition, the Textile Museum in Herning saw an unprecedented surge in visitors. This rise in engagement is not just a win for the museum but a testament to the power of a coherent exhibition experience that makes cultural history accessible to everyone.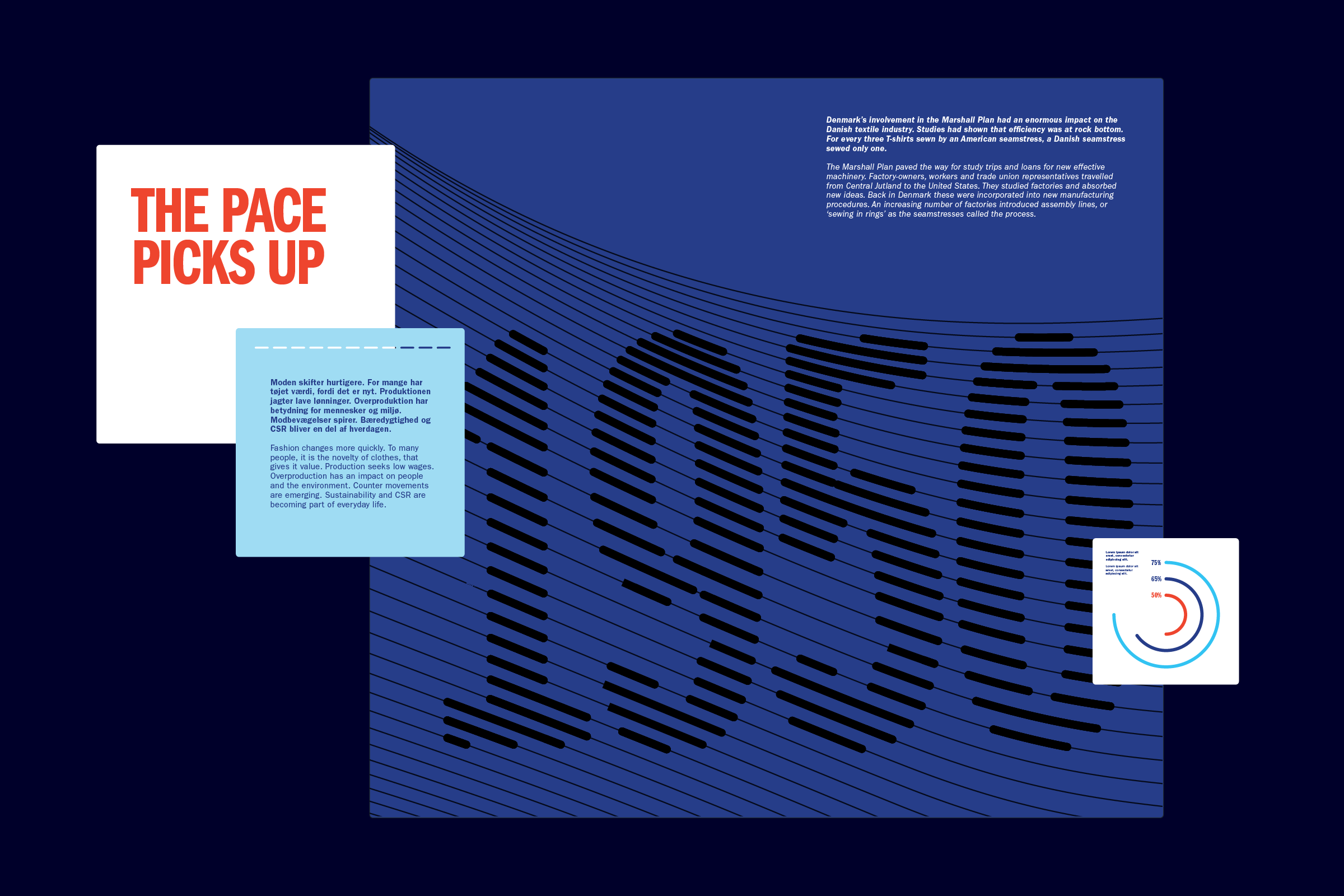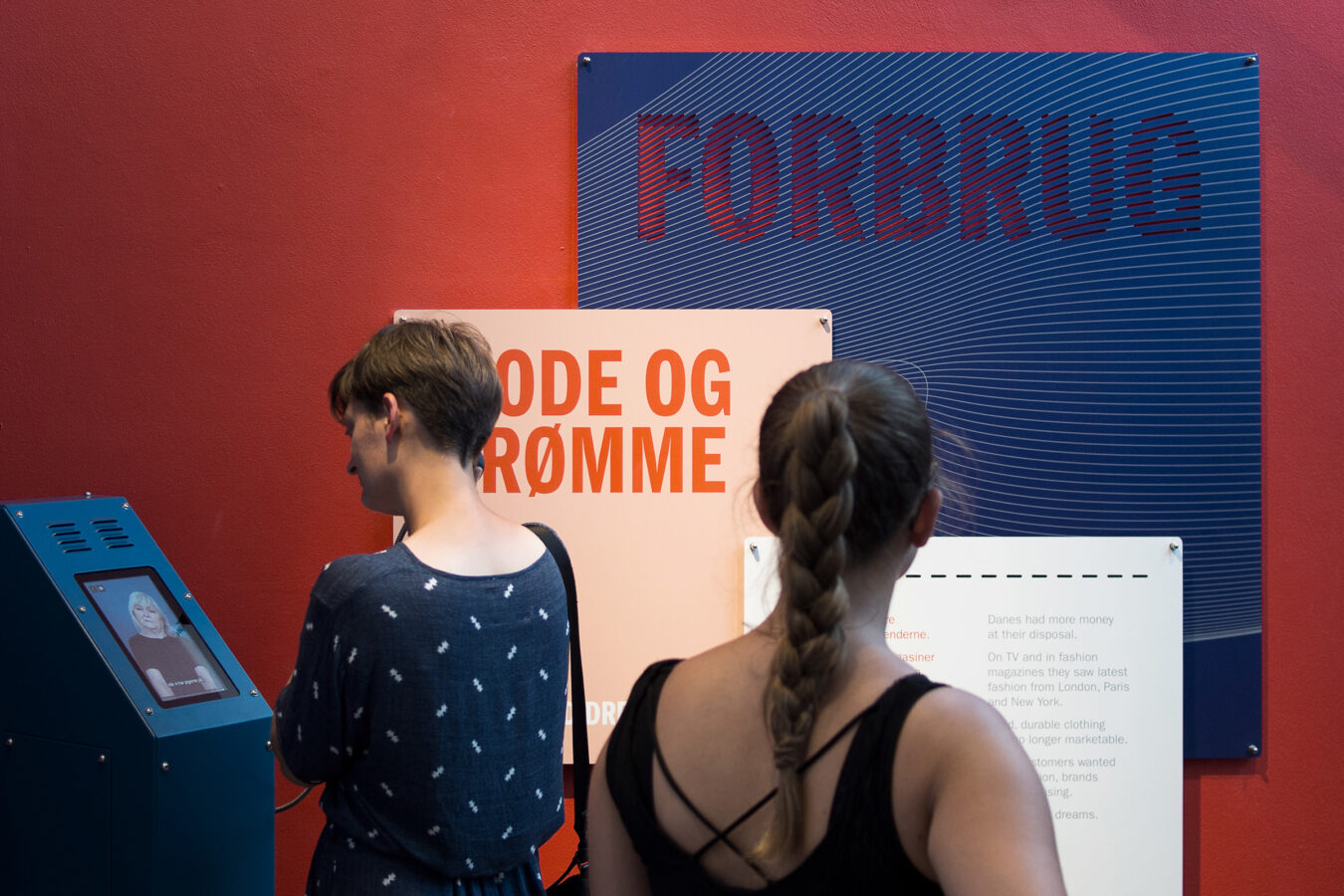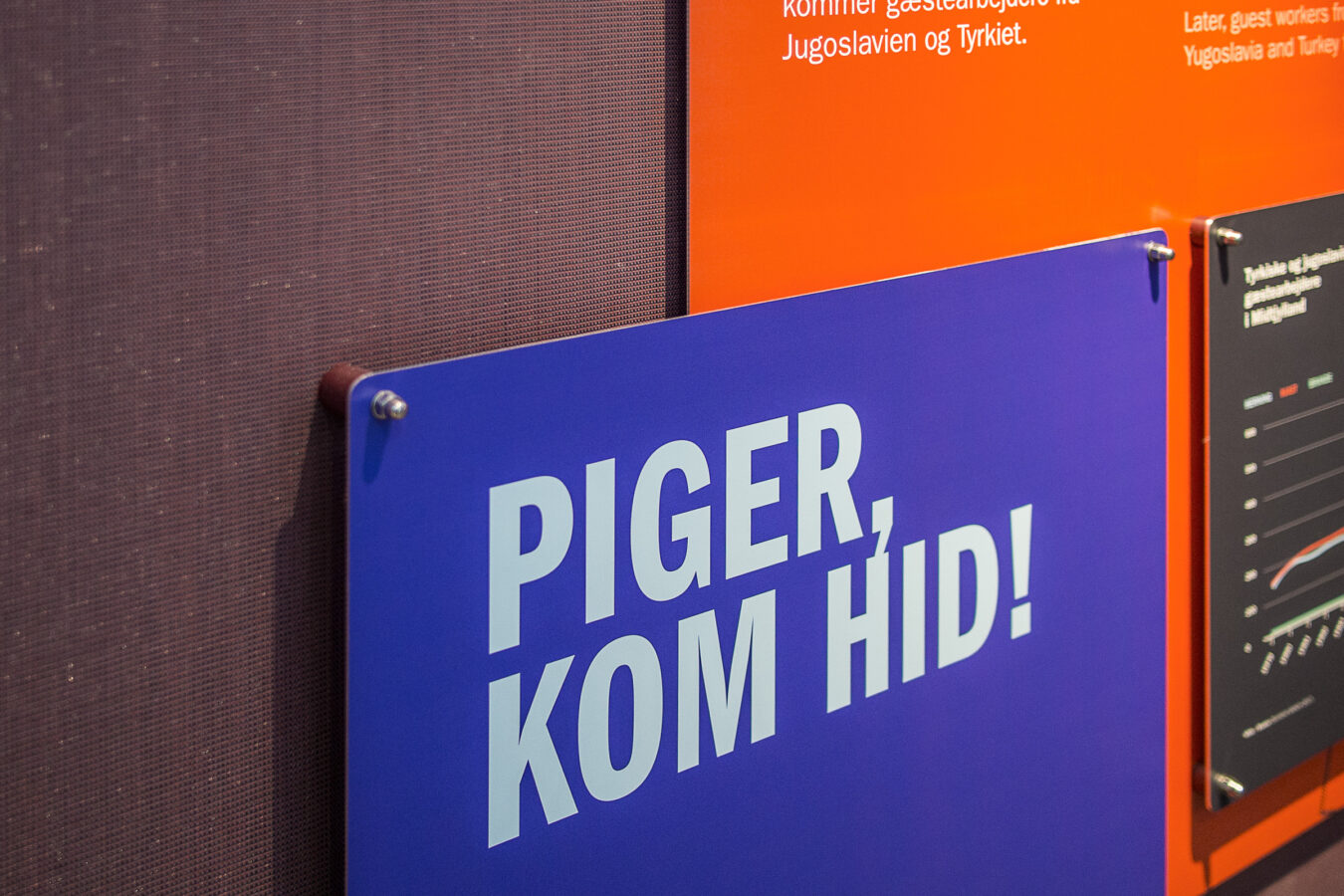 Collaborators

Torden & Lynild

Exhibition Design

Kiss The Frog

Digital Design

Kurtzweil A/S

Production

Henrik Vierø

Light Design

Kristoffer Birkkjær Nielsen

Light Design
Disciplines

Graphic Design

Exhibition Design

Art Direction

Visual Identity

Merchandising

Graphic Production

Materials

Color Design

Wayfinding

Art Decorations